The Nutcracker Ballet for Boston Area Kids and Families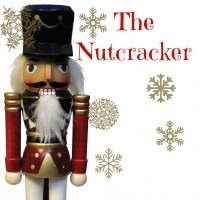 The Nutcracker Ballet: It just may be the most classic of holiday traditions. And while the Boston Ballet's Nutcracker is the most traditional of them all, Boston families have numerous options to choose from -- traditional performances to modern interpretations; full-length, lavish staging to less elaborate productions just right for young audiences. They all promise to bring that Nutcracker charm that will keep adults wide-eyed, too.
Below we have a list of this year's Boston-area performances of the Tchaikovsky holiday classic, coming to multiple stages in the coming weeks. And for more holiday entertainment, be sure to see our roundup of performances of another holiday favorite, A Christmas Carol.
Boston Ballet's Nutcracker - Boston
Opens November 28
Cost: $29 & up
Boston Ballet's performance of The Nutcracker is a traditional holiday event for the whole family! Join Clara on her magical journey through an enchanted winter wonderland to a palace of sugary confections.
---
Jose Mateo's Nutcracker - Duxbury, Cambridge and Boston
Opens November 28
Cost: $38-$50
José Mateo Ballet Theatre presents the classic holiday tale at the Duxbury Performing Arts Center beginning November 28, the Sanctuary Theatre in Cambridge beginning December 4 and the Strand Theater in Boston beginning December 19.
---
Ballet Arts Worcester's The Nutcracker - Worcester
November 28-30
Cost: $24-$36        
Jump start the holiday season with The Nutcracker presented by Ballet Arts Worcester and the Massachusetts Symphony Orchestra. Share the magic and beauty of this beloved Worcester production with your favorite loved ones.
---
MetroWest Ballet's Nutcracker - Sudbury
November 29
Cost: $12-$18
MetroWest Ballet students perform the classic holiday ballet.
---
Urban Nutcracker - Boston
Opens December 12
Cost: $28 & up        
Tony Williams' Urban Nutcracker puts a modern spin on the 19th Century fairy tale, fusing Tchaikovsky's classic score with Duke Ellington's jazz interpretation. Urban Nutcracker features the professional BalletRox company and more than 100 local children performing classic ballet, urban tap, hip hop, swing, flamenco, step, and jazz. 
---
Dance Prism's Nutcracker - Sudbury, Littleton, Worcester, Andover
December 7-21
Cost: Adults $24; Children $18        
Dance Prism's annual production of The Nutcracker includes a cast of professional dancers and ballet students based throughout the northeast region and eastern seaboard. Young audience members have the opportunity to meet Clara and the Nutcracker after each performance. Performances are in Sudbury, Littleton, Worcester, and Andover.
---
Northeast Youth Ballet's Nutcracker - Andover
December 12 - 14
Cost: $24-$26
The young dancers in the Northeast Youth Ballet perform a classic version of The Nutcracker.
---
Commonwealth Ballet's Nutcracker - Acton, Weston
November 28-30 & December 12-14
Cost: $25 & up
Accompanied by Tchaikovsky's memorable score and some special guest stars, the dancers of Commonwealth Ballet and over 80 local performers offer a magical show. Performances are in Acton and Weston.
---
Boston Dance Company's Nutcracker - Andover, Dorchester
December 6-12
Cost: $18-$25
Boston Dance Company performs in Andover and at the Strand Theater in Dorchester.
---
International Ballet Academy of Norwell's The Nutcracker - Hingham, Burlington
December 6-14
Cost: $30-35
Students from the International Ballet Academy of Norwell perform the classic tale in Hingham and Burlington.
---
Originally published November 2012 and updated 2013 by Audrey T; updated November 2014 by Tara D.