Fun and Free Things to Do with Kids in Boston This Weekend and during Winter Vacation 2012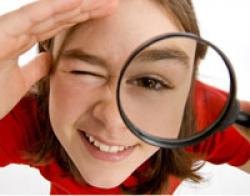 There's plenty to do in Boston this holiday break - catch a movie, see a holiday show, visit a museum, take a day trip, spend some time outdoors. With the kids off from school, it is a perfect time to really enjoy what the city has to offer. Read on for some of our best bets for museums, movies and libraries, concerts and shows, active kids, and nature programs.
And while thoughts of Newtown may make it difficult at times to be fully immersed in the holiday spirit, kids especially need to know that life does move forward. Tara's thoughtful post offers suggestions of how to facilitate this.
Check our Holiday Guide and Events Calendar for other things to do with kids, and please stay in touch with us on Twitter and Facebook for updates and more tips on family fun. And have a great break, no matter what you do.
Enjoy!
---
Museums
New England Aquarium: visit the penguins, seals and every type of marine life imaginable. Adults $22.95; Children (3-11) $15.95. Or check out the IMAX schedule at the Simons IMAX Theatre (Adults $12.95; Children $10.95). Check the website for special "construction" hours. 1 Central Wharf, Boston
Boston Children's Museum: plenty of hands-on activities, KidStage performances, and exhibits, plus special events like a holiday lights workshop (12/22); a thank you note workshop (12/27 & 12/28); and the annual peace crane folding workshops (12/24, 26, 28, 30). Admission: $14. Children's Wharf, 308 Congress Street, Boston
MFA: Vacation week activities (12/26-12/31) include special events throughout the week, from musical performances to drop-in art-making activities. Free with admission: Adults $22; Youth (7-17) Free M-F after 3pm, weekends and Boston public school holidays, otherwise $10. 465 Huntington Avenue, Boston
Museum of Science: The museum offers extended vacation week hours: Wed, 12/26 open until 7pm, Thu 12/27 until 9am, and Sat & Sun until 7pm. Be sure to see two new shows: Big Bird's Adventure: One World, One Sky in the Planetarium and the IMAX film Santa vs the Snowman (through 1/6). 1 Science Park, Boston
Concord Museum: The annual Family Trees exhibit - in which the museum's galleries are filled with 36 fanciful trees of all shapes and sizes, decorated with original ornaments inspired by acclaimed children's storybooks and contemporary picture book favorites - is open through New Year's Day. Adults $15; Seniors $10; Children (4-18) $6. 200 Lexington Road, Concord
EcoTarium, Worcester: If you have time for a day trip, consider the EcoTarium, which recently opened its DinoTracks exhibit, where children can walk over prehistoric footprints, hear and feel dinosaur footsteps, and finally come face-to-face with some of the dinosaurs that made them. Its vacation week program is a wildlife mystery theme, during which kids use real scientific methods and clues (drop in; 12/26-12/29). Both included with museum admission: Adults $14; Children (2-18) $8. 222 Harrington Way, Worcester
---
Movies and Libraries
There are lots of fun movies opening this school break, but other options include free movies for kids at several BPL branches. (Please call in advance to verify that this event has not been rescheduled or canceled.)
The Robbins Library's KNEX event is a drop-in program where kids can create their favorite structure with KNEX. Open to all ages. Drop in. Parents must stay with their children. Thu 12/27. 700 Massachusetts Avenue, Arlington
For sing-along movie fun, visit the Regent Theatre in Arlington for its annual favorite, Sing-Along Sound of Music.
The event begins with a live show in which the host leads the audience through a vocal warm-up, the fancy dress competition and awarding of prizes. Costumes are not compulsory but they are highly recommended. The host then demonstrates how to use the free goody bag throughout the film. Finally, the audience sits back to watch the original 1965 movie. Lyrics for all the songs on the screen, so you won't miss a chance to sing your hearts out.
Schedule: 12/26 10:30am, 7pm; 12/27 2pm, 7pm; 12/28 10:30am, 3pm, 7:30pm; 12/29 10:30am. Cost: Adults $15; Seniors & Children (under 12) $12
---
Concerts and Shows
Special holiday shows for families that wrap up this week include Boston Ballet's The Nutcracker, A Christmas Carol, and The Christmas Revels.
Also playing:
Two vacation week shows from Puppet Showplace Theatre:
Little Red and the Gingerbread Man, 12/24 to 12/28 (except 12/25)
Two tales rolled into one! This show combines two well-loved, classic tales to create an original, fun-filled romp through fairy tales. Join Little Red and she pursues a mischievous Gingerbread cookie through the woods to Grandma's house. Original music, snowy scenery, and everyone's favorite Big Bad Wolf make up this seasonal favorite for our youngest audiences. Tickets $12
Dreamtime: Tales from Down Under, 12/29-1/1
Children experience the magic of "The Land Down Under" in a performance inspired by Aboriginal folktales. In these "How and Why" tales, you'll learn how the emu became a flightless bird and why the platypus looks so strange. In the final story, you'll meet a giant, bloated, ocean-swallowing frog, and perhaps get invited onstage to help bring the water back. Tickets $12
At the John F Kennedy Presidential Library and Museum:
Tanglewood Marionettes- An Arabian Adventure, 12/27
For his love of a beautiful princess, a Persian prince is thrown into a dungeon. Facing danger at every turn, the courageous young man must battle his way out of the underground prison to save his love from a tragic fate. This performance features hand-crafted marionettes, classical music favorites, and traditional Middle Eastern music. Free; reservations required; call or register via the website.
At the TD Garden:
Disney On Ice Celebrates 100 Years of Magic, 12/27-12/30
Families can enter the world of Disney as 65 characters from 18 stories come to life, including: Mickey Mouse, Minnie Mouse, Goofy, Donald Duck, Jiminy Cricket, Pinocchio, the Lion King, Mulan, Nemo, and many Disney Princesses. Cost: $15 & up
At Jam Time, Maynard:
Rolie Polie Guacamole Family Concert, Fri 12/28
Rolie Polie Guacamole, the hip children's band from Brooklyn, NY, play songs that are a mix of high energy rock, funk and folk music in a show that is lively and interactive. Make this a family night out - pizza and snacks are available for purchase. Cost: In advance $10; At the door $15
---
Active Kids
On Christmas Day: While most stores, museums, and other attractions in Boston are closed on Christmas Day (thank the Blue Laws in part for that), families can get out and explore the city via several self-guided tours: the Freedom Trail, the Boston HarborWalk, and the Walk to the Sea.
Holiday Break Kids Climb Classes at Boston Rock Gym - Boston Rock Gym, Woburn
12/24 - 1/1 (except 12/25)
Boston Rock Gym offers extra Kids Climb classes, from 1pm to 3pm, in addition to the regularly scheduled 3:30pm to 5:30pm Kids Climb. Experienced Rock Gym Instructors are always available to belay and encourage children to challenge themselves in a supportive, non-competitive environment. Pre-registration is required at least 24 hours in advance and can be done by phone. Cost: $25 per child/ per session
Kids can try ice skating at one of the outdoor rinks in the area. Most rent skates and many offer skating lessons, too.
We've rounded up indoor play spaces for babies, toddlers and preschoolers, as well as those where you can take your little ones and your school-age kids, too.
Visit the Stone Zoo's ZooLights, a winter wonderland set up among the animals (5pm-9pm, through 1/1)
---
Nature Programs
Mass Audubon sanctuaries host a number of vacation week programs, including:
Vacation Week Nature Programs at Ipswich River Wildlife Sanctuary, Topsfield
Three days of vacation fun for families with children ages 4 and up during the December school vacation week. Cost: $7 and up. Please call to pre-register.
Predator Party (12/27, 1pm-2:30pm): Take a walk to look for fishers, river otters, foxes, hawks, and owls on the sanctuary. Tracks, chews, scat, pellets, and bones will show us where predators have partied. Fee: $9/adults, $7/children (discount for Mass Audubon members).
Parent/Child Build a Bird Feeder (12/28, 1pm-2:30pm): Brighten up your yard this winter with a bird feeder handmade by you and your child. All materials and instruction provided; just bring a hammer. Afterwards, observe the sanctuary feeders to see what birds are coming to them. Fee: $20 per family ($18/Mass Audubon member families). The fee includes one kit; extra kits can be purchased for $12 each ( limited quantities – please inquire when you register.)
Survivor (12:29, 1pm-2:30pm): Through teamwork and problem solving explore the woodlands of the Ipswich River Wildlife Sanctuary and imagine that we are explorers stranded in the wilderness. In order to survive, we will need to build shelters, collect firewood, and find food and a water source. Fee: $9/adults, $7/children (discount for Mass Audubon members).
Vacation Week Flyby at Joppa Flats, Newburyport
The vacation program offers indoor and outdoor activities, with art activities, experiments, group games, and scheduled family presentations for everyone. Drop in for an hour or stay all day for a vacation activity that suits your family schedule. Cost: children $7; accompanying adults free. Registration not required.
12/27: Eagles, Owls, & Hawks, Oh My!
12/28: Get Ready, Gather, and Go!
---
Planning Ahead
If you plan to attend First Night on New Year's Eve, please check our post for details to help you get the most out of the event.