Responding to the Sandy Hook Tragedy: Help for Parents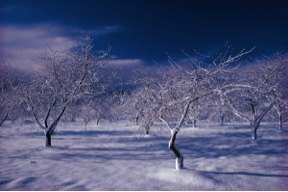 As parents, Friday's events at Sandy Hook Elementary have affected us deeply. We are grieving both for the lives lost and the survivors. We grapple with whether, when and how to tell our children about it, and wonder why and how a thing like this could happen. Many of us want to help – even in some small way – and wish that we could ease the anguish of the families in the Newtown community. We are looking for a way forward.
For resources addressing the question of telling our children, the desire to do something – anything – to help, and ways to move forward, please read on. 
Having a Conversation (or not)
When we got an email from our kids' school last night telling us how they planned to address Friday's tragedy, I thought, "Oh, no. Now we have to tell the kids." My husband and I talked about it for a long time. We had the option of sending our kids to school a little later this morning, thereby circumventing any class discussion about Friday's events. We considered taking that path, but what about all the other kids? How many of them know something, and would they be talking about it at school?  We wanted to be the ones our kids heard the news from, but really, we didn't want to tell them. We even considered (briefly) keeping them home all week.
Ultimately, we decided to tell our older child what would be discussed in school (they won't be giving any details, and are actively discouraging the children from having conversations about it with each other). We opened the door for her to ask questions during our conversation and at any point in the future. 
If you, too, are still struggling with the issue of telling (or not telling) your children about the tragedy in Newtown, these three posts offer insight and food for thought:
If you decide to talk with your kids, or if your family is more directly affected by the tragedy, here are some very good resources:
---
Moving Forward
If you're looking for ways to move forward, honor the memory of those lost, and make a difference, here are some ideas: